Living your mission statement 
Does your place of business have a mission statement and core values that it stands behind? 
To a business with no real goals set except to maintain and keep the doors open, a mission statement might not mean much. 
For companies that are built to scale and be in the top 1% of their industry, they not only have a mission statement but they implement them and have the entire team performance geared to attain company goals. Living the mission!  
Someone I listen to and watch on the regular is Matt Manero, CEO of Commercial Fleet Financing. You can follow him on all social media @MattManero but where I find the most value is on his podcast. 
Listen to You Need More Money in Podcasts. https://itunes.apple.com/us/podcast/you-need-more-money/id1272862418?mt=2
 
He preaches Mission Statement and Core Values and how it has been the backbone to growing his business to one of the largest privately-owned fleet financing companies in the country. Doing over $100M annually in sales. 
Crazy what you can learn by just following people that have already achieved the goals you are set on. 
When I first started here at Ames Mirror and Glass, we didn't have anything close to a mission statement. The core of the business was built on blue collar roots of doing a great job for the client and having them tell their friends and family. 
This is a great foundation to build off of so I consider myself lucky to walk into this position. 
Creating a mission statement was easy. I asked, Troy, the owner what were 3 words that described his core beliefs on what has made himself and his business a success. 
His response was quick so I knew I had our core values down.  
"We're honest, dependable and committed to doing a job well done" 
With that I created Ames Glass mission statement.
Ames Mirror and Glass is committed to bringing added value to our clients through innovation, honesty, dependability and peak performance by our entire team. 
We now live and breathe this during and after work hours. From upper management to the field teams.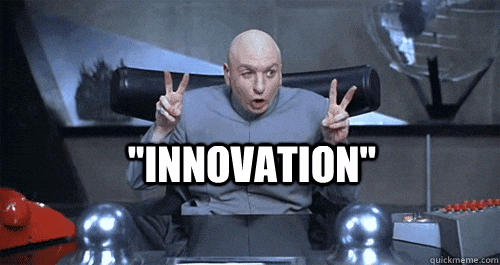 Innovative – Staying ahead of the competition by knowing the latest and greatest technologies and resources in our niche. 
Honesty – Being honest with ourselves, our team and more importantly with our clients. Owning our mistakes! Let's face it, we're all human and mistakes happen. 
Dependability – We're there when you need us no matter what. 
Committed – Completely committed to being the best at our craft and always performing to the best of our abilities. 
Your mission statement is the vehicle that drives you to the goals you have set within your company. That's why it is important to have big goals with a firm grasp on how to attain them. Hints to why it's called a "mission" statement. 
If you work for a company you should try to memorize and live by your mission statement, this will put you in the elite performers category and set you up for a very bright future. 
If you are an entrepreneur and operating without a mission statement... STOP right now and create one that is true to your beliefs and core values. 
Thank me later. 
Your employees never know the goals of the company unless you share them. When you share your goals from the top to the bottom of your company, you give everyone something to work towards. This is a key factor separating the successful from the just getting by businesses. 
It doesn't matter if you own a cleaning company or build custom homes, if you set the right goals and get your entire team working toward them you will be operating in the 1% of your niche and that's where the profits are.
I'd love to hear your feedback and connect with you. 
Shoot me an email chance@ames.glass and let's talk business! 
Please reload