Subcontractors are the new designer's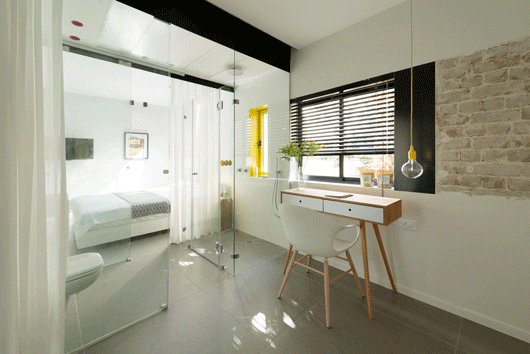 During one of my more recent lunch and learns with one of the marketing associations I'm apart of hosted by the University of Texas (building development department), we discussed why Design-Build companies should get subcontractors more involved in the design process. 
Although designer's have the keen eye and amazing ideas and concepts, it's hard to keep up with the most recent innovative products in every industry. 
To help in matters like these it's good for designer's and Design-Build firms to have good relationships with subcontractors that stay up to date with the latest and greatest in their individual niche industry. 
When our team at Ames Glass get past the research and development phase of new products and start to push sales, we set up lunch and learns to help inform our GC's and design friends of what's new and how it can benefit their clients. 
This relationship works both ways though. As a subcontractor it's good to talk frequently with your design partners because sometimes we can get caught up in the day to day hustle and completely miss some great design trends in our niche. Our design partners and friends can keep us in the loop during these times. 
Inside of larger firms they usually have someone in charge of the latest innovative products and design trends. For smaller firms, this is why you want to stay involved in your industries association(s). 
For the glass business the National Glass Association (NGA) is a great association that keeps us current in the glass and mirror industry. 
https://www.glass.org 
This goes for plumbers, electricians, welders, framers, painters etc... 
Every industry usually has a National, State and even regional association or all of the above. If you choose to pay to be a part of these associations, I strongly suggest being involved as much as possible or delegating an employee to be active. This will get you the biggest ROI. 
Two of my favorite innovative products in the glass industry are back painted glass and dip tech glass. 
Spandrel glass has been a great look to give complete privacy as a white back painted glass for years but now there are a few manufactures back painting glass in a wide variety of colors. 
Home owners and business owners are using it as shower walls, backsplashes, countertops, tabletops, marker boards and many other options. Pretty much anything flat glass that you could think of. 
Dip Tech technology is digital ceramic in-glass printing. It is exactly like what it sounds like. They have unique vivid and durable ceramic inks and printers that print the ink directly into the glass. 
A wider variety of colors compared to sandblasting without decreasing the integrity of the glass. 
Holding the vivid colors for years longer than a film. Not to mention the fact that it won't peel or get scratched as easy.  
You can practically print anything from a high resolution photo to your logo directly into the glass. This opens up many doors for the creative minds of architects, interior designers, industrial glass and automotive glass industries. 
http://www.dip-tech.com/architectural-glass/pattern-catalog 
(I will dive deeper into Dip Tech in a blog soon to come) 
You could be a tile company with custom home builders as your main client base. If you know the latest patterns and trendy sizes, you can add value to the builders you work with by suggesting fashionable designs for their clients. Instead of the generic patterns and stones that everyone has access to at the local Home Depot. 
In today's times, social media such as Instagram, Facebook and Pinterest can be great places to reference trendy designs in your industry. You can build great relationships this way as well. 
Don't misuse the keyword "social". Take advantage of all the people you can reach out to in a direct message that are in your local area. We could all benefit from expanding our network. 
Subcontractors aren't technically the new designers but they can definitely be of good assistance in the pre- construction design phase. 
Build those relationships and make sure to bring a lot of value to the table on your end. 
Forgive me for my not so perfect grammar and spelling. I'm writing these as a serial entrepreneur that has a lot of experience in business. I want to share what I'm trying, what I've done, what's worked and what hasn't, to be able to cut your learning curve in half. 
As always if you have any questions or want to connect email me.  chance@ames.glass 
I appreciate all of you that have reached out already! It's pretty kick ass to be connecting with so many like-minded people.   
Please reload